Linoleum is the finishing material for floor coverings made on a polymeric basis and manufactured usually in rolls. The structure is a combination of several layers, the thickness of which directly affects on the stiffness and abrasion. The material is strong enough and elastic good resistance to fats, acids, and moisture. It is commonly used in areas with large movement of people, where wet cleaning is often required.
What is linoleum flooring variety of types?
PVC-linoleum is the most widespread types, it can be used for the solution of different tasks. In contradistinction to other linoleum types, at low temperatures, it quickly loses its flexibility.
Relin or rubber linoleum is used when a high water resistance is necessary. It has two layers: more rough technical below and "smoothed" pigmented above.
Gliphtal linoleum is made of the alkyd resins, pigments and fillers applied on a fabric basis. It holds the printing drawing well, heat-insulates perfectly, protects from loud noises and vibrations, but it is considered to be as the most fragile among the entire line.
Nitrolinoleum is made from nitrocellulose by a baseless method. It has excellent qualities on flexibility level, it is rather economic but is fire-dangerous.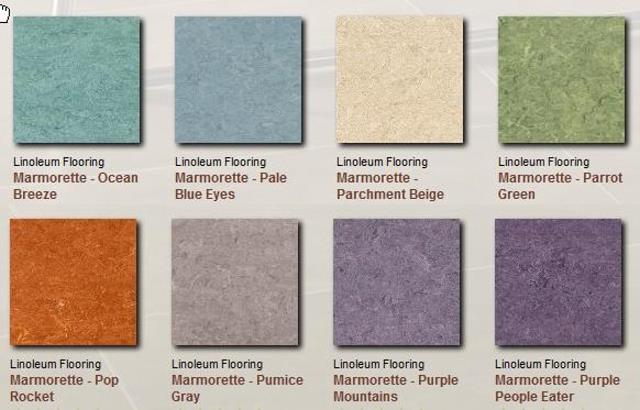 The advantages of linoleum covering
It is universal. It can be laid actually in every room: kitchen, dining room, the gym, office and the hall.
The material is very easy to clean, it can be washed with soap and washing powders without worrying about its original form.
Linoleum has resistance to attrition, isn't deformed, it is soft and elastic. In a case of the correct and high-quality laying, it will faithfully serve you for a long time in spite of intensive loadings.
The thickness of this material is 4 mm that gives the chance to lay it even on uneven surfaces.
The price of linoleum is on average lower than on other floor coverings.
The material is produced in a huge range of graphics and color schemes.
Easy and quick covering that does not require additional skills.