The brief information on linoleum types, the peculiarities of this material and its advantages which make it still popular.
Literally the word "linoleum" can be translated as "the web-based oil" – that's what it was originally, back in the eighteenth century, because it was made of jute fabric, low-grade flour and vegetable oil. Later, the oil was replaced by polymeric materials. Nowadays, the linoleum definition is polymeric rolled material used to cover the floor.
The advantages of linoleum coating
Compared with other popular floor coatings linoleum has the following advantages:
low costs per square feet of the coating
easy laying and high speed of work
simple floor preparation before the laying
practicality – the laying is usually performed without complicated maintenance procedures
high moisture resistance
eco-friendliness
the richness of colors and variety of aesthetic options
a wide range of different tasks, including special
Classes of linoleum: studying the underside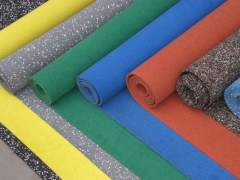 Linoleum is divided into different classes based on the presence or absence of bases
baseless linoleum
foam-based linoleum
heated linoleum
multilayer linoleum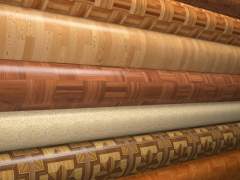 By materials type linoleum is divided into 5 groups:
natural
RVC
cellulose-nitrate
alkyd
rubber
Natural linoleum
It is mostly made of natural materials – timber resin, limestone, cork flour and linseed oil. Such type of linoleum is considered environmentally friendly, it has excellent anti-static properties and it is resistant to a variety of bacteria. Furthermore, it is quite difficult to ignite it as it absorbs fat droplets.
Polyvinyl chloride (PVC) linoleum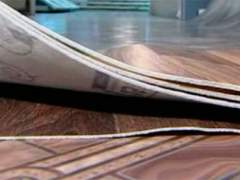 This material is usually available in several versions: based on fabric, foam or insulating non-woven substrates. It can be a single layer or a multilayer coating. The main disadvantage of PVC linoleum is its large shrinkage, as well as the specific smell, which does not erode for a long time.
Rubber linoleum
This is a two-layer coating with a basis of crushed rubber or bitumen. The upper part is made of special synthetic rubber with the addition of pigments. This material is resistant to moisture and has enough plastic in it.