Nowadays bamboo flooring and hardwood flooring are choices of really smart homeowners – let's look at the Bamboo flooring VS Hardwood Battle.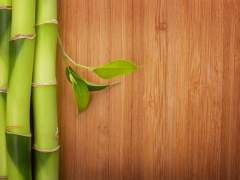 During the renovation of the floor covering, people often choose the "traditional" hardwood flooring. Is it really the only choice for those who want to have a durable and high quality flooring? Let's look at the Bamboo flooring VS Hardwood Battle to know it for sure.
Hardwood flooring, of course, is a great option because it is very stylish, beautiful and will increase the price of the house much higher. However, the hardwood flooring is quite expensive and its production really damages the natural environment. Recently, it has turned out that hardwood flooring is still a great option for homeowners, but the market offers one more active demand in the form of brand new flooring material which is very durable, not less efficient and allows to save the environment. If you become interested, during your next time at the hardware store, take a look at bamboo flooring which is certainly a good analogue and economical option for the nearest future.
Design
Technically, bamboo flooring is NOT made of wood, because even though this plant may be even heavier than many trees, alas, bamboo is actually grass. Bamboo is often grown in China and other parts of Asia, its strong shoots are cut into strips and then laminated together. The final produced flooring looks like a set made of ordinary timber. Most often, the bamboo parquet is available in two colors – light gray (natural color of plants) and charred-black, but there are also plenty of shades, so picking a color to fit your needs will be quite easy for the customers.
Bamboo flooring – 1, Hardwood flooring – 0
Saving nature aspect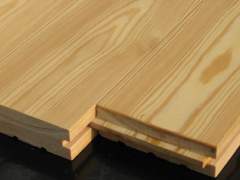 One of the most unique advantages of bamboo flooring is that it doesn't kill nature slowly. This is possible due to the fact that bamboo reaches its full maturity within 2-3 years, in contrast to the trees which require decades to grow old. In addition, bamboo constantly reproduces and rejuvenates itself, which is also very beneficial and economically. As you know, trees never grow again from the stump. Production of bamboo flooring at the initial stages has no influence on the environment being used by the resource update and requires no pesticides or chemicals for their development. Do not worry about the animals who use bamboo in their diet, because there is a bit overgrowth of bamboo on Earth, so pandas and koalas will always find something to eat.
Bamboo flooring – 2, Hardwood flooring – 0
Durability
Due to its high strength, dents will never occur on bamboo flooring. That's why bamboo flooring first and foremost wins 'VS oak' and 'VS cork flooring' sub-battles. Its service warranty is usually 20 years.
Bamboo flooring – 3, Hardwood flooring – 0
Flexibility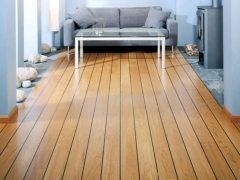 Bamboo is stronger than most hardwood trees, but at the same time it is very lightweight, that's why it's easily cut during the installation process and is flexible enough. So, any customer will be able to choose the one that matches the size of any room.
Bamboo flooring – 4, Hardwood flooring – 0
Stability
Bamboo is resistant to effects of mold, various pests and insects, it's resistant to fire, and the stains do not remain on it.
Bamboo flooring – 5, Hardwood flooring – 0
Economy
Bamboo flooring is ideal not only because it reduces the load on the ecological state of the world, but among its benefits is also helping to keep your own budget. This stylish coating will not cost you as much as hardwood parquet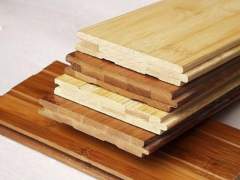 or cork flooring. The difficulties with laying it will never appear thanks to its stacking system standards. The cost of bamboo flooring will be much cheaper, almost half that of natural wood flooring.
Bamboo flooring – 6, Hardwood flooring – 0
So, bamboo totally wins! Congratulations!
Important tips
Bamboo flooring is not afraid of wet cleaning, but you will not do not have to face any difficulties coming together with deep wet cleaning – just take a mop with a soft tip. But, in order to extend the operational period and to avoid all kinds of troubles, it is not recommended to lay bamboo flooring in places with high humidity levels – basements, bathrooms, toilets, etc.