There are plenty of reasons for people to choose marble flooring, but there are different types of marble stone and in this article you will learn about them.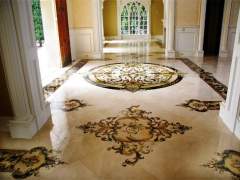 Flooring is actually an extremely important part of you interior so you have to put your mind into choosing a proper and suitable material.
Why do you have to choose marble stone of flooring?
In this day and age we have such a various types of marble flooring. You will be amazed to know that that marble stone is demanded all over the world. Even Taj Mahal (one of the world`s wonders) was made out of that material.
Plenty of architectures actually prefer this material for furniture, flooring, windows and others parts of exterior and interior. The first reason why they select marble stone is because it is truly the best stone, and it is extremely easy to clean in the future.
There are actually two main types of marble stone that is usually used for making furniture, flooring etc.
the first one is pure white marble
The second one is marble stone that is colored differently. It can be black, brown, grey or even pink
What kind of marble stone flooring should I pick?
Right now there are about 3500 different kinds of marble stone that you can pick for flooring. But if you are looking for proper marble flooring that will highlight your exquisite taste then you have to consider Italian marble flooring.
Italian marble flooring
This remarkable material (Italian marble) is demanded all over the world, due to the reason that it emphasizes the beauty and uniqueness of any room in your house or apartment.
But it should be mentioned that this material is very expensive and only quite rich people can afford it.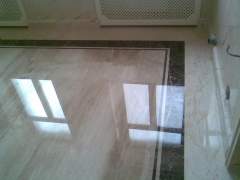 But in last couple of decades its value was decreased so it became more affordable. But be sure to check edges of the material and also do not forget about underside.
Sometime market want to astonish you with a marble stone of high-quality and they glue plain hard stone to marble stone in order to prevent it from crumbling in future.
If we will regard white marble it should be mentioned that the most well-known white-marble flooring are:
Thassos & Bianco Laza they are actually well known for being the greatest type of marble stone
Royal White or Beijin White it was first seen in China and the quality is simply remarkable
Pighes white: this kind of marble stone was mainly used in Greece but right now market is selling it to us as the greatest white marble material for flooring. Usually people decide to have this kind of flooring in the living room.
How can i look after marble flooring properly?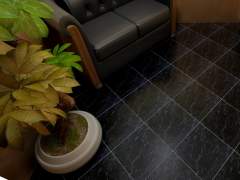 You should remember that can broke or crumble into tiny pieces you have to look after it very carefully. So look through these precautions:
It will be better to utilize marble stone smaller than 4 sq., because such pieces have less chance to be broken or crumble.
Right on the edges install double stones in order to make it more durable
Do not use marble flooring in rooms with excessive humidity, like bathrooms and kitchen.
If by any chance you have spilled water, or any kind of liquid do not leave it there for more than half an hour. Because in this case the liquid will be absorbed in marble stones and it will be impossible for you to get rid of it
Summing up we can say that there are different types of marble flooring and you have an opportunity to choose either one your prefer.
But apart from being very expensive and fancy material you have to keep in mind that you need to be very careful while cleaning marble stone.
White marble flooring without a doubt will make your room look gorgeous and unforgettable, so friends or relatives who will visit you will be amazed with your excellent taste for exterior.